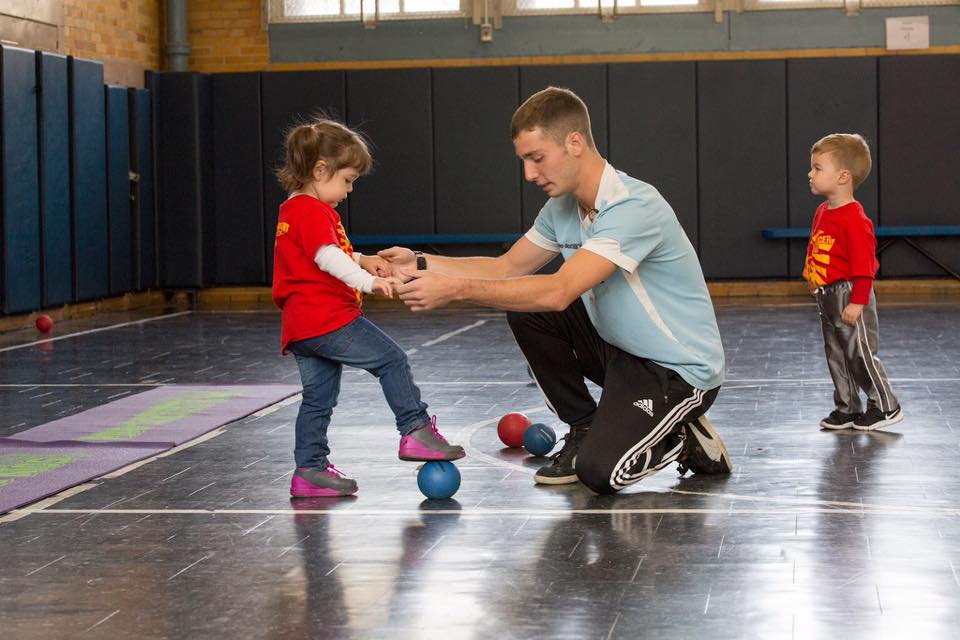 Coach Michael was raised in West Islip, New York, where he played competitive soccer in middle school, high school and on local travel teams. At the age of 11 he was scouted to go to a premier academy team where he played from age 11-17. He also played with the New York Select for 3 years, which is a platform for the best players from long Island. His team participated in major college showcase tournaments around the country (The Disney Tournament in Florida, Virginia Beach showcases and a showcase in Fort Dix, New Jersey).  While Coach Michael played on his premier club team, his passion for soccer grew tremendously. He was being trained by professional coaches and practiced 5 days a week, all whilst playing high school varsity soccer every day.
After high school, he practiced at SUNY Cortland with the varsity team but decided to come home shortly after his first year in order to pursue a career as not only a soccer coach, but also as an NYPD officer. Coach Michael is currently pursuing his career as an NYPD officer and plays his soccer as a member of the Pro Soccer Kids men's team in order to fulfill his need to play the beautiful game. He has helped the team win back to back season championships!
Coach Michael's favorite team is Manchester United and his favorite player is Wayne Rooney. He likes Wayne Rooney because of his love of the game and his passionate will to win.
Coach Michael says, "I love coaching kids because I want them to accomplish things I never could. I believe that with the knowledge I have, I can make them love the game as much as I do.
Not only do I have a great understanding of the game but I am also great with kids! With a lots of little cousins and as an older brother of 4, I know how to work with kids of all ages. My baby sister is only 4 years old and she absolutely loves my soccer games!
I hope to be able to teach kids both fundamentals as well as advanced concepts. I want them to understand what they are learning so that they can put their knowledge to good use. I would like all of my students to accomplish their goals while having fun and enjoying every moment of a sport that is supposed to be as fun, as it is exciting.
I absolutely love coaching with Pro Soccer Kids; the experiences that I've had with the coaches and the laughs the kids have given me are some of the things that make Pro Soccer Kids such a fantastic program!"